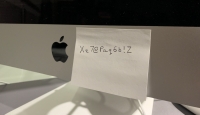 This New Year, why not resolve to ditch your dodgy old passwords?
Jan 03, 2022 11:58 am UTC| Life
Most of the classic New Year resolutions revolve around improving your health and lifestyle. But this year, why not consider cleaning up your passwords too? We all know the habits to avoid, yet so many of us do them...
Private browsing: What it does – and doesn't do – to shield you from prying eyes on the web
Jul 30, 2020 16:04 pm UTC| Insights & Views Technology
Many people look for more privacy when they browse the web by using their browsers in privacy-protecting modes, called Private Browsing in Mozilla Firefox, Opera and Apple Safari; Incognito in Google Chrome; and InPrivate...