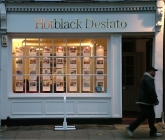 How will coronavirus affect property prices?
Mar 16, 2020 06:06 am UTC| Real Estate Investing Economy
Its one of the most Googled questions since the coronavirus and COVID-19 outbreak: how will coronavirus affect house prices? The bottom line is it will be negative - prices will go down. People, up until now, have been...