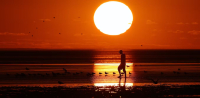 Global average sea and air temperatures are spiking in 2023, before El Niño has fully arrived. We should be very concerned
Jun 21, 2023 07:15 am UTC| Nature
Recent spikes in ocean heat content and average global air temperature have left climate scientists across the world scrambling to find the cause. The global average air temperature, relative to 1850-1900, exceeded the...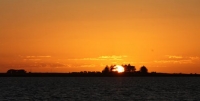 The stubborn high-pressure system behind Australia's record heatwaves
Jan 27, 2019 14:35 pm UTC| Nature
If you think the weather this month has been like Groundhog Day (albeit much hotter), youd probably be right! Much like a stuck record, weather systems seem to have stalled over most of the country. Brisbane residents...