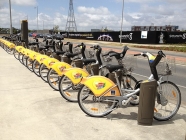 Why e-bikes can succeed where earlier bike-share schemes failed
Feb 02, 2021 13:15 pm UTC| Insights & Views
Shared mobility devices such as bicycles and electric scooters have experienced significant growth across the globe and Australia is no exception. In cities with such offerings, users are able to get around in more...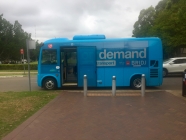 1 million rides and counting: on-demand services bring public transport to the suburbs
Mar 12, 2020 17:27 pm UTC| Business Technology
The technology-driven revolution in urban transport is largely centred on the inner city. It has completely missed the suburbs, which lack the public transport services and shared micromobility devices, such as e-scooters,...