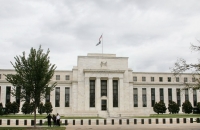 The Fed will have to do a lot more than cut rates to zero to stop Wall Street's coronavirus panic
Mar 17, 2020 01:38 am UTC| Economy Central Banks
The Federal Reserve is 0 for 2 in its fight against Wall Streets coronavirus panic, seeming to confirm perceptions of the central banks impotence. The Feds first attempt to calm thing down a half-point surprise rate...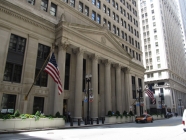 The Fed cares when the stock market freaks out – but only when it turns into a bear
Dec 21, 2018 11:12 am UTC| Insights & Views Central Banks Economy
Stocks have been falling for more than two months, with investors all but begging the Federal Reserve to stop lifting short-term interest rates. Higher rates hurt stocks by making other, less risky investments look more...