The selection of filament is as important as the selection of right 3D printer. One can never achieve best results even with the most expensive printer, if the filament is chosen without proper research and a thought out plan. There are many things that matter when buying the right 3D printer filament. And, users must have an extensive knowledge of the difference the 3D filament selection causes.
We always go through so many reviews and feedbacks when buying a 3D printer, however, often ignore the filament we feed to our printer. Not only the quality of the models depends on these materials, if selected incorrectly, can damage the printer itself. It sounds scary. Dut do not worry, by keeping few points handy, you would never face such problems ever.
How to Select the Right 3D Printer Filament?
Either its PLA or ABS, every filament has its own properties. Not just that, there are a lot of factors that make these filaments different from each other. By choosing the right filament, one can keep frustration and despair at bay.
Nozzle Diameter of 3D Printer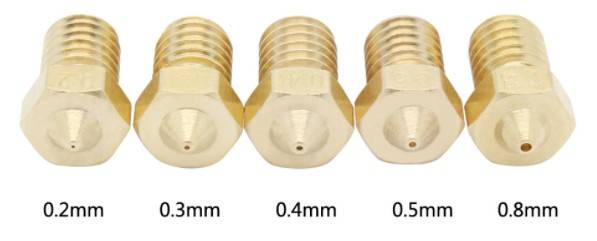 Credit: blog.banggood.com
To begin with, you must be aware that the 3D printers offer different nozzle diameters. Some have swappable nozzles, hence, providing compatibility with different filament diameter. However, some do not have that privilege.
Hence, you must check the filament diameter that can go well inside the nozzle and won't harm your 3D printer. Most commonly, 3D printers use a filament diameter of 1.75 mm and 3.00 mm. Each printer model has its own configuration when it comes to nozzle diameter. And, these are designed to work with specific filament diameters. You can check the guide of the 3D printer before placing the order.
There are 3D Printers that offer filament diameter other than the standard ones (1.75mm and 3.00 mm). So, ensure you have the right information about your 3D printer.
Focusing on Filament Properties
Do you know that filament options are huge? You can choose between PLA, PVA, ABS, Nylon and many others. All these filaments have their own pros and cons. You can compare these filaments and decide what properties best match with your desired model's properties. You can choose the closest one.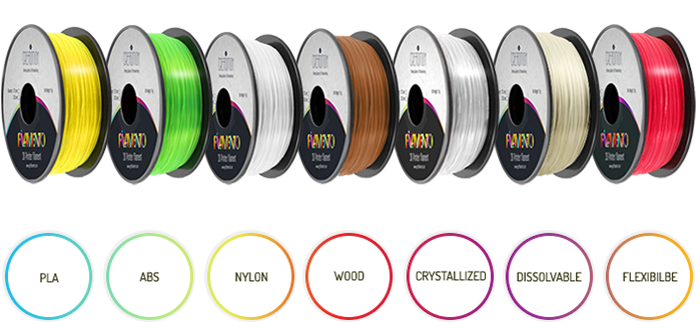 Credit: allthat3d.com
PLA: PLA is a biodegradable thermoplastic. It has been derived from renewable resources. Hence, the material is known to be the most environmentally friendly among others various other options such as ABS and PVA. Another feature that makes PLA, one of the most popular materials is its biocompatibility with the human body. This means that one can use it without worrying about any allergies or rashes to skin. It is safe to touch and work with. This is the reason why this material is used hugely for medical applications. It has high strength and flexibility as compared to the other materials. However, the material can become soft at even 50-degree temperature which is a setback for many users. But a cheap option to start with 3D printing.
ABS: ABS is known for its durability. It is long lasting and a bit flexible too. Its heat resistance is relatively higher than that of PLA. To use ABS for printing models, users must own a Printer offering heated bed which can extrude at a temperature around 225 degree Celsius. ABS is not biodegradable as PLA. And, it produces fumes when melted at a high temperature. One must work in a well-ventilated room when printing with ABS.
PVA: PVA is also among the most popular 3D printing materials. It is called Polyvinyl Alcohol. Those printers that have dual extruder, use this filament to print the support structure. These are dissolvable in water. Hence, easy to remove after the model is completely printed. However, PVA requires special surrounding for storage and is expensive as well.
PETG: PETG is a popular filament. These are very strong and models created using PETG are nearly unbreakable. Alongside being a firm material, it comes with some flexibility as well. Moreover, printing with PETG is simple and the material is not susceptible to warps. It does provide strong adhesion between layers.
There are many other materials. You must check their properties before opting for one. Or, you may not get the desired results you are looking for.
Filament Color Selection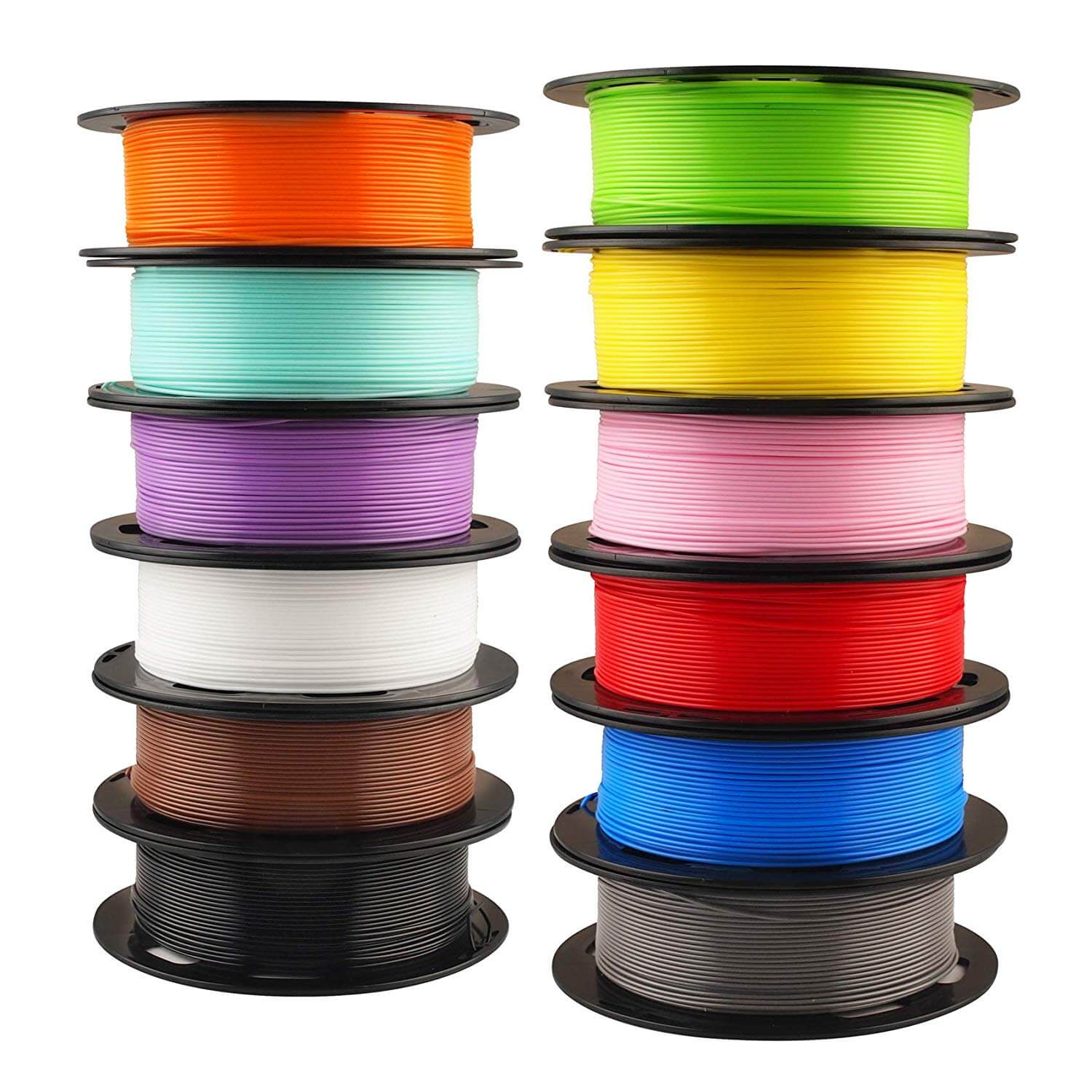 So, what difference does colour bring to the selection process? Not much, but enough to bother your printing cost and routine. The Natural colours are cheaper as compared to the colours one. Because of the pigmentation cost inclusion, colourful filaments come for extra price. You can also go for transparent colours if looking for a cheap option.
Moreover, with coloured filament, the calibration of 3D printers is simpler as compared with the transparent material.
Suppliers Selection
As you know that the filaments are easily destroyed when not packaged properly. Hence, proper packaging while shipping is very crucial. Companies that do not take care of the same, must be disregarded when buying filaments for your 3D printers.
Also, if your budget is tight, you can go for filament coils instead of buying filament spools. Though filament spools are easier to handle, they are expensive because of the extra weight they add to the package.
The Conclusion
There are many filaments that you can choose to print with. However, not every filament would help you achieve the desired results. In addition, the selection of filament can bring a huge difference to the budget involved. You must consider all the factors before paying for these filaments. Considering the properties that you want in your models and the different printing conditions, you can get to the 3D printing material you have been wondering about.
Hopefully, the above article would help you scavenge the right 3D printing filament and your next printing project would be less frustrating. By knowing which filament would highlight the required qualities in your 3D Printed objects, you would be able to print with success. You can bring amazing difference to the print quality, in a good way.
This article does not necessarily reflect the opinions of the editors or management of EconoTimes.