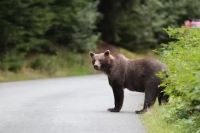 Conservation science still rests on how animals can benefit humans
Jun 09, 2022 08:44 am UTC| Nature
The accelerating loss of other species around the globe is so extensive that many experts now refer to it as the sixth mass extinction. Its driven in large part by an unprecedented loss of vital ecosystems such as forests...
Why we should be wary of blaming 'overpopulation' for the climate crisis
Jan 29, 2020 07:19 am UTC| Insights & Views Economy
The annual World Economic Forum in Davos brought together representatives from government and business to deliberate how to solve the worsening climate and ecological crisis. The meeting came just as devastating bush fires...