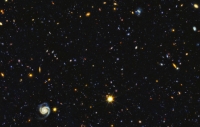 Game-changing resolution: whose name on the laws of physics for an expanding universe?
Sep 02, 2018 22:38 pm UTC| Insights & Views Science
Astronomers are engaged in a lively debate over plans to rename one of the laws of physics. It emerged overnight in Vienna at the 30th Meeting of the International Astronomical Union (IAU), in Vienna, where members of...