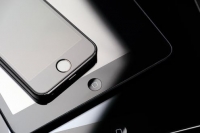 Design and repair must work together to undo our legacy of waste
Jul 12, 2019 09:48 am UTC| Business Technology Insights & Views
Design has been one of the big words of the twentieth century. To say that an object has been designed implies a level of specialness. Designer items are invested with a particular kind of expertise that is likely to make...
What Nestlé's attempt to trademark the shape of a KitKat teaches us about design
Sep 10, 2018 13:47 pm UTC| Insights & Views Business
For many people there is something irresistible about chocolate. But in the hungry rush to make it part of our bodies there is a missed opportunity to meditate on the different gestural experiences chocolate affords. We...