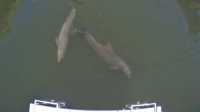 It's teamwork: how dolphins learn to work together for rewards
Sep 25, 2018 18:29 pm UTC| Insights & Views Nature
Cooperation can be found across the animal kingdom, in behaviours such as group hunting, raising of young, and driving away predators. But are these cooperating animals actively coordinating their behaviour, or are they...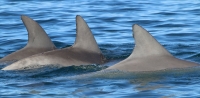 Male dolphins use their individual 'names' to build a complex social network
Jun 09, 2018 01:12 am UTC| Insights & Views Nature
In life it often pays to keep a close eye on competitors and rivals. Historian Doris Kearns Goodwins book, Team of Rivals, tells how US president Abraham Lincoln persuaded each of his political rivals to join his cabinet,...