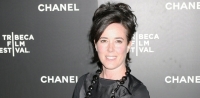 Kate Spade, the archetypal New Yorker, sold whimsical, affordable luxury to women
Jun 06, 2018 07:33 am UTC| Insights & Views Life
Kate Spade, who was found dead on June 5 in New York, was a trailblazer who introduced the notion of affordable luxury for women. Starting out in the early 1990s she designed her first handbag, playfully named The Sam. The...
Location and voice technology are the future of retail
Apr 12, 2018 15:09 pm UTC| Insights & Views Technology
Retailers, struggling to connect with their customers, have been trialling new technologies to blend in-store and digital experiences. Interactive kiosks, mobile-friendly websites and transactional apps have become the...