Gloomy economic outlook is why Teresa May was forced to call a snap election
Apr 19, 2017 02:46 am UTC| Insights & Views Economy
Many are asking why Britains prime minister, Theresa May, has called a general election despite repeatedly saying that she would not do so. From the moment she first stood for the leadership of the Conservative Party in...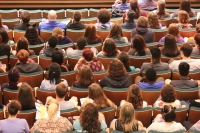 Student debt sale gives new generation a first taste of economic slavery
Feb 09, 2017 14:09 pm UTC| Insights & Views Economy
The UK government is about to make its largest ever sale of student loans to private investors. The reported intention is to sell the student loan book in order to cut the national debt. Around 4 billion of loans made to...