Football club collapses in lower leagues: how to avoid them for the good of the community
Jan 24, 2023 05:40 am UTC| Sports
The future of Southend United Football Club hangs in the balance. A petition by His Majestys Revenue and Customs (HMRC) to have the club wound up over unpaid tax liabilities has just been adjourned by the high court until...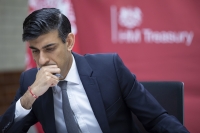 Coronavirus business loans: some directors may have defrauded billions from UK taxpayers
Jul 24, 2021 05:13 am UTC| Business Law
In the early days of the pandemic, UK chancellor Rishi Sunak announced business-loan schemes as part of the governments suite of measures to keep businesses on their feet. This offered businesses the chance to borrow tens...