Why the free market hasn't slashed power prices (and what to do about it)
Mar 14, 2017 07:13 am UTC| Insights & Views Economy
The energy sector was supposed to be the showcase for privatisation and market deregulation. Yet in 2017, this premise is being sorely tested no more so than in electricity retailing, where competition has failed to...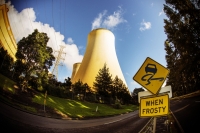 Emissions trading for electricity is the sensible way forward
Dec 09, 2016 03:47 am UTC| Insights & Views Economy
The preliminary report from the Finkel Review of electricity market security will be presented to COAG today. Leaked versions indicate that the report notes the urgent need for long-term policy certainty on climate change...