Is the UK ready for an election? Inside a system straining at the seams
Aug 15, 2019 17:44 pm UTC| Insights & Views Politics
Speculation has it that an early general election is around the corner for the UK. If it does come, it wont be the countrys first unexpected election this year. The European parliamentary elections were not supposed to...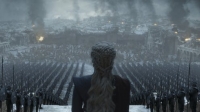 Game of Thrones: what Machiavelli might have made of the politics in Westeros
May 25, 2019 06:48 am UTC| Insights & Views Entertainment
Warning: this contains spoilers for Game of Thrones, series eight. Alongside many other aspects of the final series of Game of Thrones, the hand-break turn performed by Daenerys Targaryen, the Mother of Dragons,...