If you're visiting Shanghai for the very first time, you'll find it all too easy to discover the city's most famous and unmissable highlights. Especially if you're here to live like a local, perhaps with a job, spouse, and kids in a Shanghai international school, you may want to get off the beaten tourist trail and discover the real Shanghai through some of its most unique experiences.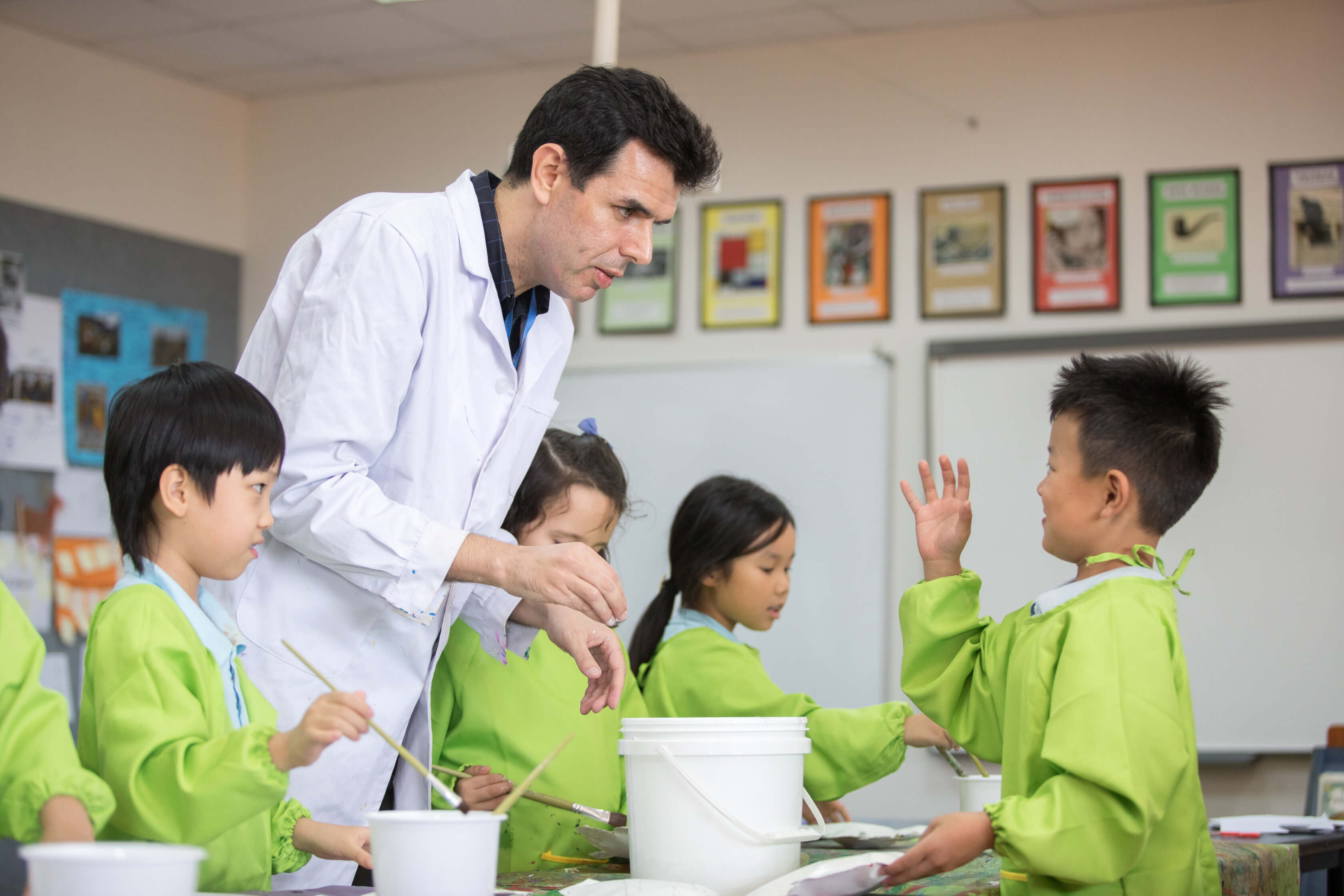 By all means, stroll along The Bund, get an eyeful of the cityscape atop the Oriental Pearl TV Tower, and shop till you drop on Nanjing Road.
And when the touristy stuff is done and dusted, here are the top 5 local experiences you really shouldn't miss in Shanghai
See Cupid at Play in the Shanghai Marriage Market
What do you do when life gets so crazy busy that you don't have time to find a spouse? In Shanghai, you send your parents to the Marriage Market, of course!
This unique Shanghai institution began in the mid-90s, yet the tradition of parentally-arranged marriages dates back much further in Chinese culture. For a variety of reasons, parents rekindled their cupid roles the old-fashioned way, at a time when the country was modernizing at a head-spinning rate.
At the Shanghai Marriage Market, proud parents set up notice boards detailing their offspring's sparkling attributes (including job, hobbies, skills, etc.) in the hope of finding them a worthy partner. They mingle, discuss prospects, and set-up dates with potential daughters/sons-in-law.
Where? People's Square, Wusheng Road, Huangpu – just a 10-minute walk from the eery yet fascinating Shanghai Natural Museum
Get your furry cuddle-fix at a cat or dog café
If you've had to leave your beloved pet behind before moving to Shanghai and are suffering serious cuddle withdrawal symptoms, you'll be happy to know the city boasts an array of cat and dog cafés. For the price of a coffee (and sometimes an entry fee), you can get your furry cuddle-fix with dogs and cats of all shapes and sizes. The service is hugely popular with locals in a city like Shanghai, where people have neither the time nor space for pets of their own.
The most popular dog café would have to be Hello Corgi in Yangpu, where the corgi-mania extends to the themed (round-butt-shaped) treats. The super-kitsch pink café is home to several adult and puppy corgis, all descendent of Nainai, the café owner's beloved pet. The tea is great, although the coffee is only so-so.
Butt really, who cares?
Where? 1161 Shaanxi Bei Lu and check out this list of top 5 cat and dog cafés in Shanghai
Blow your mind with a Shanghai acrobatic show
For something a little less cute and a lot more shocking (but insanely entertaining!), you really shouldn't miss an outstanding acrobatic show in Shanghai. World-famous Chinese acrobats, martial artists, and performers put on incredible shows that use music and lighting to create unparalleled visual spectacles.
Shanghai's best-rated acrobatic show is performed by the aptly-named Shanghai Acrobatic Troupe, who've vowed audiences all over the world for decades. Another fantastic local show is held at the Magnolia Theatre in Huangpu, where the New Shanghai Circus Troupe performs. This was the first Chinese team to perform on Broadway. The theatre itself is unimpressive and a little worn-out but, when the lights dim and the spectacle begins, you won't notice anything else. This is the only acrobatic show offering daily performances in Shanghai, although you'll find many more choices here.
Where? No. 308 Chongqing South Road, Huangpu District
Lend an ear to the world's oldest jazz band
A true Shanghai musical institution, the incredible Fairmont Peace Hotel Jazz Band has been entertaining guests at the bar for over four decades. Recognized by Guinness World Records as the most elderly jazz band (with an average age of a springy 82!), the Old Jazz Band at the Fairmont has played for a host of dignitaries over the years, including US Presidents Reagan, Clinton, and Obama.
The oldest member is 99-year-old Zhou Wanrong, the lead trumpeter in the band until quite recently. Zhou's now decided to take it down a notch and shakes the maracas instead but still shows up and performs most nights. Best make this a top priority as soon as you arrive in Shanghai! You can see and listen to the Fairmont Peace Jazz Band every night, from 6.30 pm.
Where? 1/F, 20 Nanjing Dong Lu
Discover the hip and trendy side of Shanghai at Tianzifang
For a shopping and sightseeing outing with a difference, ditch the uber-modern SML Centre and walk just a little further to Tianzifang, one of Shanghai's quirkiest and trendiest hoods. A maze of artsy alleyways and gorgeous stone architecture, Tianzifang hosts more than 200 off-beat stores, cafés, and restaurants, each one more enticing than the next.
This is one of the city's most photogenic corners with a colorful and bohemian vibe that stands in stark contrast to its most futuristic malls. A day out meandering the narrow alleys is a wonderful way to get a feel for 'old' Shanghai.
Where? No.210 Taikang Road, Huangpu District
This article does not necessarily reflect the opinions of the editors or management of EconoTimes