What a 'no deal' Brexit would mean for healthcare of British pensioners in Spain
Mar 20, 2017 12:23 pm UTC| Insights & Views Law
One thing that matters enormously to UK voters is the NHS. A battle bus emblazoned with a claim that the NHS would receive 350m a week if the UK left the European Union was crucial to the victory of the Leave vote in the...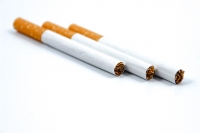 What the EU has done to take on Big Tobacco
May 05, 2016 15:50 pm UTC| Insights & Views Law
Three landmark cases in the EU Court of Justice have dealt an important blow in the long-running campaign by Big Tobacco to use legal challenges to avoid regulation. The big question at stake is about how effective is the...