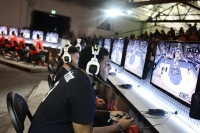 Are esports the next major league sport?
May 31, 2017 08:07 am UTC| Insights & Views Sports Entertainment
In late 2016, a sports championship event was held in Chicago, drawing 43 million viewers during the series finals. That was 12 million more people than watched the 2016 NBA Finals. It wasnt soccer, or football, or even...
The NFL joins the data revolution in sports
Sep 22, 2016 22:59 pm UTC| Sports
In some potentially game-changing news for the way we understand professional football, the National Football League began the 2016 preseason by placing tracking sensors in its footballs for the first time. The chips are...