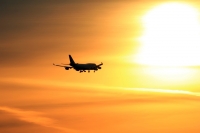 Are we finally about to get a global agreement on aviation emissions?
Sep 26, 2016 06:44 am UTC| Insights & Views Law
Tomorrow, delegates from more than 190 nations will begin an 11-day meeting in Montreal to determine the final form of a scheme to reduce greenhouse emissions from the aviation industry. The meeting the latest in a...
Airline emissions and the case for a carbon tax on flight tickets
Apr 05, 2016 04:04 am UTC| Insights & Views Law Nature
After years of delay, the international aviation industry is inching its way towards bringing its greenhouse emissions under some form of regulation. Last month the United Nations International Civil Aviation Organisation...