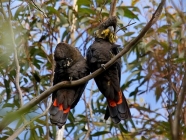 Conservation scientists are grieving after the bushfires -- but we must not give up
Jan 21, 2020 01:38 am UTC| Insights & Views Nature
That a billion animals may die as a result of this summers fires has horrified the world. For many conservation biologists and managers, however, the unprecedented extent and ferocity of the fires has incinerated much more...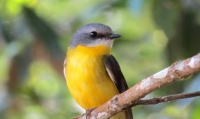 Most native bird species are losing their homes, even the ones you see every day
Oct 29, 2019 19:28 pm UTC| Insights & Views Nature
Across parts of Australia, vast areas of native vegetation have been cleared and replaced by our cities, farms and infrastructure. When native vegetation is removed, the habitat and resources that it provides for native...