Why states and cities should stop handing out billions in economic incentives to companies
Jul 13, 2019 06:03 am UTC| Insights & Views Economy
U.S. states and cities hand out tens of billions in taxpayer dollars every year to companies as economic incentives. These businesses are supposed to use the money, typically distributed through economic development...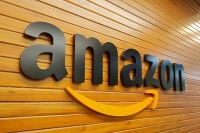 Amazon HQ2: Texas experience shows why New Yorkers should be skeptical
Feb 10, 2019 10:41 am UTC| Insights & Views Business
New York offered Amazon close to US$3 billion to build a second headquarters in Long Island City on the promise of 25,000 jobs. Since the deal was joyfully announced in November, however, many local residents and some...