Alcohol misuse is more common in the armed forces than post-traumatic stress disorder
Apr 03, 2019 10:30 am UTC| Insights & Views Health
Alcohol has historically been used in the UK armed forces to encourage bonding and to deal with difficult experiences. And while alcohol use is now on the decline, harmful drinking in the forces is still double that of the...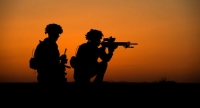 Increase in PTSD among UK veterans who served in Afghanistan and Iraq – new research
Oct 09, 2018 13:03 pm UTC| Insights & Views Health
Post-traumatic stress disorder (PTSD) has increased among the UKs armed forces in the last ten years, our latest research shows. We have been following military service men and women since 2003 in one of the largest...