Giving environmental water to drought-stricken farmers sounds straightforward, but it's a bad idea
Sep 18, 2018 12:40 pm UTC| Insights & Views Nature
Deputy Prime Minister Michael McCormack last week suggested the government would look at changing the law to allow water to be taken from the environment and given to farmers struggling with the drought. This is a bad...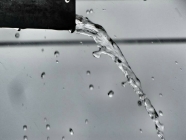 Investors and speculators aren't disrupting the water markets
Dec 01, 2016 19:55 pm UTC| Insights & Views Economy
For over a decade, Australian state and federal governments have used water markets to manage water resources. Although there remains room for improvement in terms of environmental outcomes, water accounting accuracy, and...