A COVID-19 vaccine may come without a needle, the latest vaccine to protect without jabbing
Oct 01, 2020 15:28 pm UTC| Health
Vaccines are traditionally administered with a needle, but this isnt the only way. For example, certain vaccines can be delivered orally, as a drop on the tongue, or via a jet-like device. Vaccines that appear...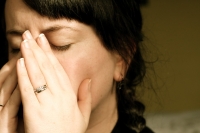 Dry, wet, barking, hacking: a guide to coughs in the time of coronavirus
Apr 18, 2020 06:41 am UTC| Health
For centuries, doctors and care givers have listened to the different types of cough in search of clues to help diagnose underlying disease. Coughs are a valuable diagnostic tool, but how do you know if youve got a...