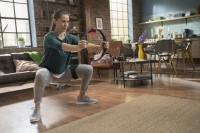 Social distancing and exercise: are active video games the solution?
Apr 04, 2020 07:02 am UTC| Insights & Views Life
The social distancing measures and self-isolation initiated by the coronavirus pandemic has left people looking for new ways to exercise at home. Could active video games (AVGs) such as Pokemon Go and the recent hit Ring...