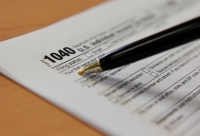 Post-COVID, there'll be less of a reason to cut company tax than before
Aug 01, 2020 14:46 pm UTC| Business
Theyre at it again, pushing lower company tax as a way to resuscitate the economy. The arguments were well ventilated at the time the government pushed for company tax cuts, failed to get support in the Senate, and then...
Take care when examining the economic impact of fires. GDP doesn't tell the full story
Jan 18, 2020 11:15 am UTC| Insights & Views Economy
Estimates of the economic damage caused by the bushfires are rolling in, some of them big and some unprecedented, as is the scale of the fires themselves. These types of estimates will be refined and used to make or...