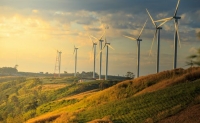 Even without new fossil fuel projects, global warming will still exceed 1.5℃.
Jun 14, 2021 06:09 am UTC| Nature
The International Energy Agency (IEA) last month made global headlines when it declared there is no room for new fossil fuel investment if were to avoid catastrophic climate change. However, our new research suggests...
Here's how a 100% renewable energy future can create jobs and even save the gas industry
Jan 27, 2019 14:51 pm UTC| Insights & Views
The world can limit global warming to 1.5℃ and move to 100% renewable energy while still preserving a role for the gas industry, and without relying on technological fixes such as carbon capture and storage, according to...