Blocking Huawei from Australia means slower and delayed 5G – and for what?
May 25, 2019 06:50 am UTC| Insights & Views Technology
The United States and Australia are deliberately restricting the place of Chinese telco Huawei in their telecommunications landscapes. Were told these changes will be worth it from a security point of view. But...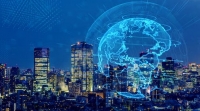 Protecting our digital heritage in the age of cyber threats
Dec 16, 2018 13:33 pm UTC| Insights & Views Technology Law
One of the key functions of the government is to collect and archive national records. This includes everything from property records and registers of births, deaths and taxes, to Parliamentary proceedings, and even the...