Nowadays, many people have chosen computing as a professional career because it allows them to develop in different areas of this growing industry.
Even though it is true that it is a more or less new career, it has established itself as one of the professions with more demand in the current labor market, and this means a great comparative advantage if what you propose is to find a good job in a short time.
Having a computer science degree gives you a bright future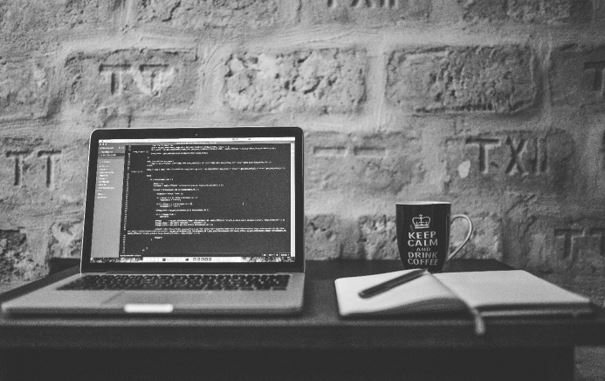 The task of an IT professional is to create or solve problems that are related to everything that involves the management of information of a company. Nowadays, most companies have their own special programs, better known as software, to have the ability to manage their information through the use of computers.
The fact that this happens is nothing more than a confirmation of the tangible advantage that computer technicians have to obtain a job in the near future, since all companies will need to hire at least one of these professionals on their staff, and all this will increase greatly in the next five years.
That's why we have decided to list the best universities to study computer science. Below, we present the 10 best universities in the world to study Computer Science and Computing:
Top 10 best colleges for computer science in the world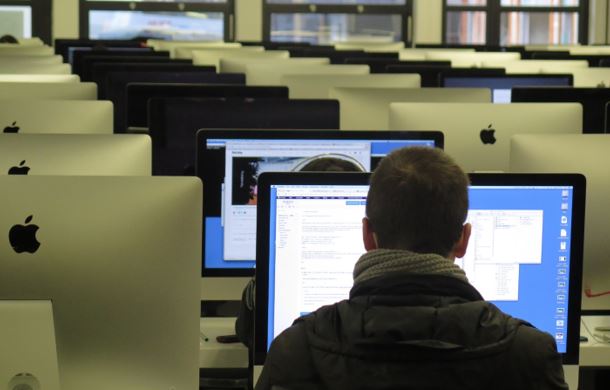 1. Massachusetts Institute of Technology (MIT)
The Massachusetts Institute of Technology was founded in 1861 by geologist William Barton Rogers in Massachusetts, USA. It is currently a center of the highest level that recurrently appears among the five best universities in the world in the most prestigious global rankings. MIT is one of the main drivers of technological innovation projects today, so it is considered the best option worldwide if what you are looking for is to study a career in the world of science.
2. Stanford University
Stanford, one of the best universities in the United States, receives thousands of applications every year demanding to be admitted to be part of their community. This elite university began in the 30s to receive pioneers like William Hewlett and David Packard, founders of HP, one of the largest computer manufacturers worldwide. A few decades later, two other engineers were in the engineering faculty: Leonard Bosack and Sandra Lerner, the co-founders of the multinational Cisco Systems.
3. University of California Berkeley
Its famous Master's Degree in EECS, offered through the College of Engineering (COE), combines the fundamentals of computational science and electrical engineering. In addition, it teaches two undergraduate courses: Electrical and Computer Engineering (ECE), and Engineering and Computer Science (CSE).
4. Carnegie Mellon University
It has an innovative program of Bachelor of Science in Electrical and Computer Engineering, consisting of modules covering the main areas of engineering, applied physics, mathematics, circuits, hardware and software, and systems. Its MS in Software Engineering is one of the best qualified postgraduate courses in the United States, designed with the needs of the software industry in mind and emphasizing the understanding of contemporary systems, cloud computing, systems based on the Web and security applications.
5. Harvard University
One of the best known and most prestigious schools in the world. The School of Engineering and Applied Sciences offers a concentration in computer science as part of its undergraduate offer. Postgraduate students can choose a secondary field in computer science and engineering (CSE), also available to any student enrolled in PhD programs taught by the Graduate School of Arts and Sciences. It is also the most challenging University where students even buy papers to pass their classes.
6. University of British Columbia (UBC).
Some of their computer courses are so popular that they have waiting lists. The UBC is one of the leading universities in Canada in computer science careers. The UBC has professional careers in computing such as Computer Engineering and Computer Science. These careers in computer science are designed under a strict educational program which is in charge of granting the students the necessary knowledge for the management and development of computer programs and systems in local and foreign companies.
7. The Hong Kong University of Science and Technology
It is one of the best colleges for computer science in China. It stands out for the interdisciplinary of its studies, the entrepreneurial spirit of its graduates, the innovative thinking and extensive connections with mainland China. One-third of the students are foreigners and has many collaboration agreements with prestigious foreign universities. It is part of the Association of Universities of the Pacific Basin and the Association of Research Universities of Eastern Asia.
8. The University of Tokyo.
The most advanced institution in technological and scientific studies is also known as Tokyo Tech or TiTech.
It was created in 1881 as a school of vocational studies. In 1929 it became a national university, thus becoming a semi-private center with state autonomy and independence. Many people ask is computer science hard to study, but here students feel confident, and it's easier for them to learn when there's a quality education.
9. ETH Zurich - Swiss Federal Institute of Technology.
This Swiss university is an institution. And it has 21 Nobel prizes among students or professors. Nowadays the university enjoys the international prestige, and its name is synonymous with excellence in education and research. The international reputation of the center is fundamentally based on pioneering research in several subjects. Twelve Nobel prizes have gone through its facilities, including Albert Einstein.
10. University of Cambridge
At the international level, it has great prestige and always appears among the best universities in the world. For their classrooms, either as students or as academic staff, have passed 90 Nobel prizes, 123 Olympic medalists and important figures such as Isaac Newton, Francis Bacon, Charles Darwin, Alan Turing, Erasmus of Rotterdam, Thomas Malthus, Lord Byron, Rosalind Franklin among others.
Opting for computer degrees is a good option
Technology is one of the great changes in humanity, and it is here to stay. If you have decided to study this career, then take it for granted that in any university you decide to choose you will have a bright future. Remember that our present and future is technology, so more and more people in this field will be needed.
This article does not necessarily reflect the opinions of the editors or management of EconoTimes