Privatised land title offices can harness new technologies to provide a better service
Sep 26, 2017 00:56 am UTC| Insights & Views Law Technology
Its highly likely that all Australians buying or selling property or subdividing land will soon be dealing with privately operated land title registries. Both sides of politics in Australia appear supportive of privatising...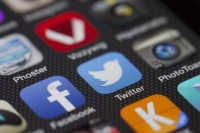 Hide your location on Twitter? We can still find you and that's not a bad thing in an emergency
May 23, 2016 12:18 pm UTC| Insights & Views Technology
Of the millions of Twitter users, there are about 98% who want to hide their location. So they switch off the function that publicly displays the location of any tweet. There could be many reasons why people dont want...