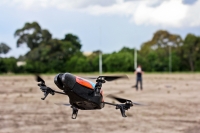 New relaxed drone regulations will help the industry take off
Apr 07, 2016 05:31 am UTC| Technology Law
The Australian drone industry is set for a shake up following the announcement of a long-awaited relaxation of regulations on their operation. Australias Civil Aviation Safety Authority (CASA) says the amended...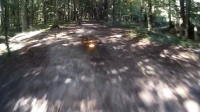 Explainer: what is FPV drone racing?
Feb 15, 2016 00:31 am UTC| Sports Technology
The new sport of drone racing sees small but very fast robots fly around a circuit littered with obstacles. Unlike motorsports we are familiar with, the course of a drone race can be three-dimensional, with obstacles they...