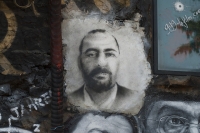 From bad to worse? 5 things 2018 will bring to the Middle East
Jan 09, 2018 15:31 pm UTC| Insights & Views
Its always dangerous to make predictions about the Middle East. After all, few experts foresaw Anwar al-Sadats trip to Jerusalem in 1977, which led to the first peace treaty between Israel and an Arab state, nor did...
Is the Islamic State finished? Five possible scenarios
Oct 28, 2016 10:32 am UTC| Insights & Views
Most military analysts believe its only a matter of time before Mosul falls. Mosul is Iraqs third largest city. The Islamic State captured it in June 2014 during a campaign that left it in control of territory the size...