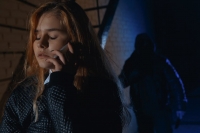 Rape myths like 'stranger danger' challenged by global drug survey
May 16, 2019 03:23 am UTC| Insights & Views Life
Many of the beliefs people hold about rape are downright wrong. For example, women are often told they can avoid sexual assault by monitoring how much alcohol they drink on a night out. Dont leave your drink unattended and...
Drugs and alcohol complicate sexual consent, but context can make things clearer
Nov 26, 2018 17:03 pm UTC| Insights & Views Law
Sexual consent is an important, complex and often awkward topic to talk about. And when people have been consuming alcohol or other drugs, it makes negotiating sexual consent even more complicated. Indeed, drawing the line...