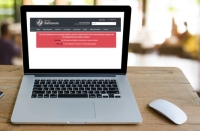 Hackers seek ransoms from Baltimore and communities across the US
Jun 07, 2019 16:09 pm UTC| Insights & Views Technology
The people of Baltimore are beginning their fifth week under an electronic siege that has prevented residents from obtaining building permits and business licenses and even buying or selling homes. A year after hackers...
Threats remain to US voting system – and voters' perceptions of reality
Nov 08, 2018 17:29 pm UTC| Insights & Views Politics
As the 2018 midterms proceed, there are still significant risks to the integrity of the voting system and information warfare continues to try to influence the American publics choices when they cast their ballots. On...