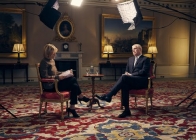 Prince Andrew claims he 'didn't sweat' – here's the science
Nov 19, 2019 02:28 am UTC| Insights & Views Health
Sweating is a controversial topic at the moment. In his extraordinary recent BBC interview, Prince Andrew dismissed some of the allegations made against him by Virginia Giuffre (known previously as Virginia Roberts) on the...
Sore throat, cough and phlegm – all you need to know about your horrible cold
Mar 01, 2019 14:07 pm UTC| Insights & Views Health
The human body has a large surface area that is in contact with the outside world, much of this comes from the bodys largest organ our skin which protects us from a variety of potential threats. The other major sites of...