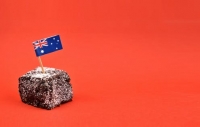 The Low and Middle Income Tax Offset has been extended yet again. It delivers help neither when nor where it's needed
May 16, 2021 11:15 am UTC| Investing Law
The Low and Middle Income Tax Offset (known as the LMITO or lamington) has been given yet another new lease of life. What started in 2018 as a stop-gap until broader tax cuts were introduced, was extended because of...
Local conflict and the economy: what can we learn from Indonesia's Maluku
Jan 11, 2018 14:40 pm UTC| Insights & Views Economy
It has been almost 20 years since Indonesia faced socio-economic crises marked by internal conflicts. My recent study shows Malukus (and North Malukus) economy could have recorded much higher growth an estimated 60.3% gap...