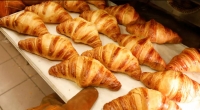 What is behind the rising price of butter?
Oct 25, 2017 02:38 am UTC| Insights & Views Economy
Have you noticed that some of Australias favourite baked goods, such as croissants and buttery biscuits, have been creeping up in price? This becomes less surprising when one considers that globally, the price of butter...