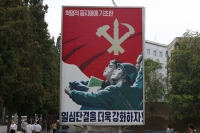 Why did sanctions against North Korea's missile program fail?
Jul 08, 2017 16:35 pm UTC| Insights & Views
North Koreas successful test of an intercontinental ballistic missile (ICBM), allegedly with the capability to hit Alaska, is the latest in a series of significant advances for the countrys missile program. North Korea...