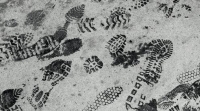 We trained AI to recognise footprints, but it won't replace forensic experts yet
Aug 22, 2021 01:44 am UTC| Technology
We rely on experts all the time. If you need financial advice, you ask an expert. If you are sick, you visit a doctor, and as a juror you may listen to an expert witness. In the future, however, artificial intelligence...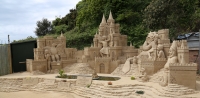 How to build the perfect sandcastle – according to science
Jun 19, 2017 15:32 pm UTC| Insights & Views Science
Whether we prefer water sports or relaxing with a good book, the humble sandcastle is often a seaside must. But whats the secret to building a majestic sandcastle that will withstand the tide of time? Luckily, theres a...