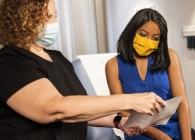 Better COVID vaccines are on the way. What do they do? And what technology might we see in future?
Sep 05, 2022 04:27 am UTC| Health
Regulators in Australia and the United States last week approved Omicron-specific boosters, following approval in the United Kingdom in mid-August. In Australia, a Moderna Omicron booster has been provisionally approved...