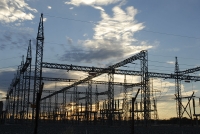 South Africa's energy crisis has triggered lots of ideas: why most are wrong
Jan 24, 2020 05:54 am UTC| Insights & Views Business
Since late last year South Africans have, once again, been subjected to power cuts by the power utility, Eskom. The need for whats called loadshedding planned power outages led to the recent resignation of Eskoms...
Resistance to hydropower is evaporating as science takes centre stage
May 21, 2017 13:25 pm UTC| Science
Big dams have a bad reputation. Theyre often associated with social disruption and environmental damage. That perception is now shifting. The challenges of climate, urbanisation and economic growth in countries and...