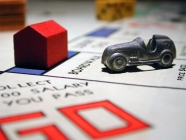 How wage growth contributes to the economy
Apr 12, 2017 15:10 pm UTC| Insights & Views Economy
The Fair Work Commission is considering whether to increase Australias minimum wage. The Australian Council of Trade Unions is arguing for a A$45-a-week rise. Industry, arguing that currently business has limited ability...
Economics isn't ideology-free and it's misleading to suggest it is
Mar 17, 2017 11:17 am UTC| Insights & Views Economy
Prime Minister Malcolm Turnbull recently commented that when it comes to Australias energy supply: policymakers have put ideology and politics ahead of engineering and economics. Its not uncommon for a politician...