Nature is a rich source of medicine – if we can protect it
Dec 16, 2018 10:28 am UTC| Insights & Views Health
The Pacific yew tree is a fairly small and slow growing conifer native to the Pacific Northwest. The Gila monster is a lizard with striking orange and black markings from the drylands of the Southwestern US and Mexico. Two...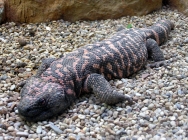 Drugs from bugs: the next blockbuster medicine could be lurking inside an insect
Jan 28, 2017 06:30 am UTC| Nature
For thousands of years humans turned to nature to cure and soothe their ills. Modern science built on these ancient foundations and the natural product discovery programmes established by pharmaceutical companies provided...