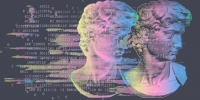 NFTs: why digital art has such a massive carbon footprint
Apr 04, 2021 10:00 am UTC| Technology
How much would you be willing to pay for a one-of-a-kind work of art? For some collectors, the limit lies somewhere in the region of hundreds of millions of dollars. What about a work of art that has no tangible form, and...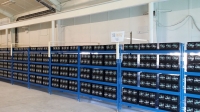 Bitcoin isn't getting greener: four environmental myths about cryptocurrency debunked
Feb 20, 2021 12:38 pm UTC| Technology Digital Currency
The price of bitcoin has reached US$50,000 (36,095) another all-time high. Its hard to believe that 10,000 bitcoin would only buy a couple of pizzas ten years ago. Its even stranger to think that bitcoins are completely...