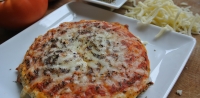 Would you eat a 3D printed pizza?
Dec 25, 2016 04:34 am UTC| Technology
Could you imagine serving a 3D printed turkey for Christmas lunch? Or munching on a 3D printed pizza for an afternoon snack? This is not as far fetched as it sounds. While 3D printers have mainly been in the news for...