Why your child still needs vaccines, even if you may not know someone with the disease
Apr 20, 2017 03:20 am UTC| Health
At the turn of the 21st century, the Centers for Disease Control and Prevention published an article about the 10 greatest public health achievements over the past 100 years, from 1900-1999. One of them was vaccination,...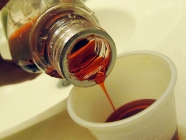 Why kids younger than 12 don't need OTC cough and cold remedies
Nov 25, 2016 10:20 am UTC| Health
The common cold season is here, and if you have children, you will likely feel their suffering from these annoying upper respiratory tract viral infections. Children experience more colds,, about six to 10 annually, than...