Can we predict political uprisings?
Jun 17, 2017 15:17 pm UTC| Insights & Views Politics Economy
Forecasting political unrest is a challenging task, especially in this era of post-truth and opinion polls. Several studies by economists such as Paul Collier and Anke Hoeffler in 1998 and 2002 describe how economic...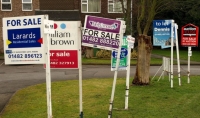 Higher property prices linked to income inequality: study
Nov 22, 2016 01:42 am UTC| Research & Analysis Real Estate
Higher property prices are not only associated with higher income inequality but also with a higher inequality in household spending, our research shows. We examined three decades of data from 1982 to 2012 in Iran, where...