Coronavirus: seven ways collective intelligence is tackling the pandemic
Mar 15, 2020 16:34 pm UTC| Technology
Tackling the emergence of a new global pandemic is a complex task. But collective intelligence is now being used around the world by communities and governments to respond. At its simplest, collective intelligence is...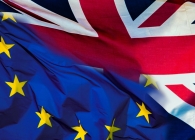 Brexit: wisdom of crowds proves effective predictor of Britain's chaotic EU departure
Jul 18, 2019 07:26 am UTC| Insights & Views
Winston Churchill once described Russia as a riddle wrapped in a mystery inside an enigma. Many feel the same about Brexit. Achieving Brexit is a fiendishly complex task. And when the process is led by a government with...