Video game fans familiar with Naughty Dog's action-adventure video game franchise are unlikely shocked that the sequel has been rated as having themes not appropriate for the younger audience. However, the rating is given to "The Last of Us 2" still offers some interesting details as it appears to contain more mature content in its plot and gameplay.
'The Last of Us 2' gameplay: Sequel's rating confirms new mature content
While certain aspects of the gameplay have been detailed in earlier teasers, the bigger chunk of the surprise lies in the story of Ellie and Joel's next adventure. One thing certain for "The Last of Us 2" is that fans will soon see a grown-up Ellie having her own battles to fight.
The rating assigned to "The Last of Us 2" by the Entertainment Software Rating Board also seemingly confirms that the plot content is leveling up as Ellie matures. The official website of the game has recently been updated to reflect that it is rated Mature or for gamers ages 17 and above by the regulatory board.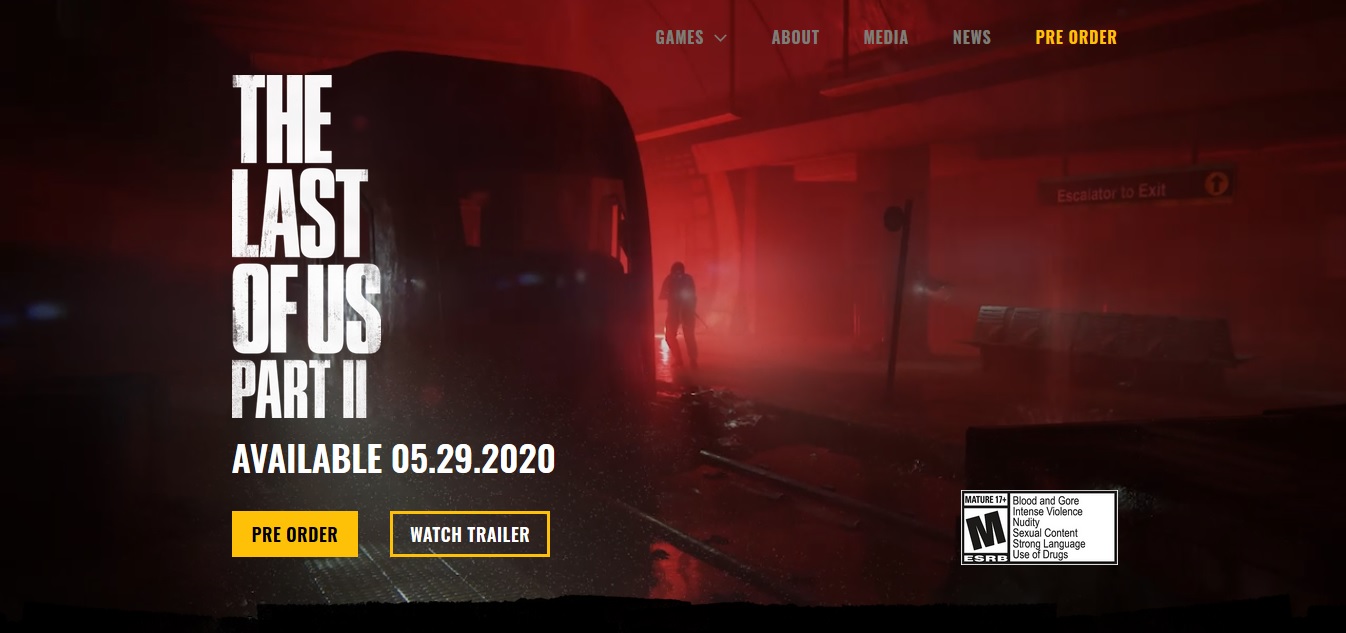 Factors that led to the game's M rating, including blood and gore, intense violence, strong language, are not new to fans who have also seen the first game. Even the "use of drugs" is not surprising since Ellie and her love interest Dina are seen sharing a blunt in one of the trailers.
Reports have also pointed out that "nudity" and "sexual content" have been added to that list for "The Last of Us 2" – a first for the series and any franchise under Naughty Dog's care. How these sexually explicit scenes will play into the gameplay and plot still remains to be seen.
'The Last of Us 2' release date: When will the game arrive
Some fans might already have a hunch that some of it could involve Ellie or Dina as their romantic relationship appears to be at the center of the sequel's storyline. Naughty Dog's reputation in creating intricate stories for its popular action-adventure games might be enough to make some fans confident that the sequel would not include gratuitous sex scenes.
The official regulatory rating for the game might only fuel more theories for the sequel. Fans will have to wait until the release of "The Last of Us 2" on May 29 to see which speculations would tally.