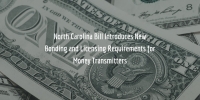 North Carolina Amends Money Transmitter Bond Amounts
Nov 24, 2016 06:52 am UTC| Commentary Law
As of October 1 this year, North Carolina money transmitters must comply with a new requirement concerning their money transmitter bond. House Bill 289, which was passed at the end of June, introduces a different way for...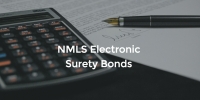 What You Need to Know About NMLS's Electronic Surety Bonds
Oct 25, 2016 17:28 pm UTC| Law
A number of professionals in the financial field across the U.S. undergo their required licensing procedure via the National Multistate Licensing System and Registry (NMLS). As the NMLS is introducing a new system for...